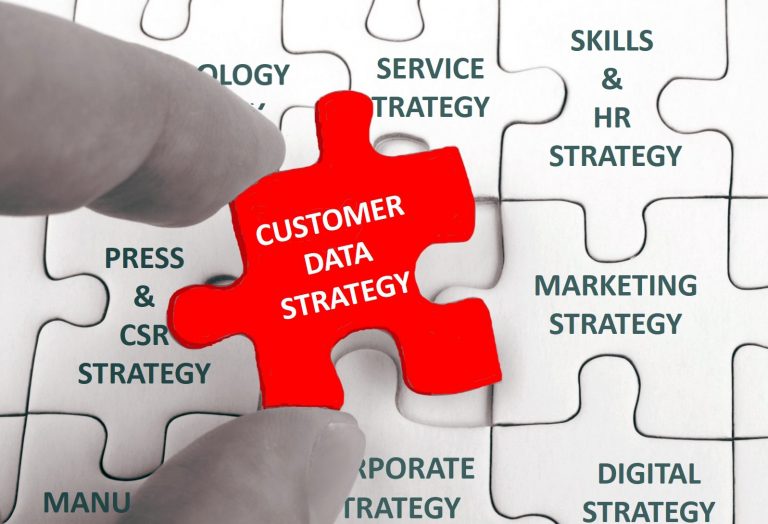 Many business leaders see all data as "Gravel". Building a customer data strategy turns this type of data into a "Rock"
What our approach delivers:
Gives customer data the profile and positioning it deserves and needs
Provides direction and consistency to data acquisition and management activity
Prevents constantly re-visiting basic decisions about data principles and priorities
Drives the delivery of one of the key enablers of true customer centricity
Protects data-related budgets by putting data into a strategic context
Based on a data 'view' of business strategies
Our approach starts with unpicking the data implications of the organisation's other core strategies to provide a solid commercial context for their data strategy. If these other strategies are missing, we are expert at prompting stakeholders with what their information-impacting strategies could include, based on our extensive knowledge of what good looks like.
Structured but never simplistic
This 'data view' of the organisation's strategies enables us to tailor the rest of our approach to ensure that it is highly structured without being simplistic or cookie-cutter in style.
Encourages out-of-the box thinking
The approach continues with the prioritisation of strategic options against thought-provoking definitions of valid but opposite 'extremes'. These open clients' eyes to out-of-the box approaches as well as their safer routes to success.
Principals before detail
It also includes the early proposal and wide agreement of strategic pillars that can deliver tangible outputs and drive change quickly.
Flexible in terms of outputs
From this stage onwards the approach is configurable to the depth and nature of output required. Some clients opt for a "which means that" interpretation of the strategic pillars and then take this into detailed planning stages themselves.
As detailed as needed
Others want their strategies taken forwards into detailed customer data plans with target data sets being defined and even field-level collection priorities identified. 
See some examples of the output of this service
Primary Customer Data are experts in Customer Data Strategy... please feel free to telephone or email us, we welcome your enquiry
Phone : +44 (0) 7885 113756
Get in touch, send a message:

Primary Customer Data supports organisations in solving their customer data challenges and maximising the value that they get from their customer data asset.
Our Customer Data solutions are pragmatic and cost-effective but based on at least the same level of expertise and experience that would be expected of much larger data companies. Our ways of working ensure the high levels of governance and transparency required by corporate IT Teams and yet deliver the agility and flexibility needed by the business side of the organisation.
TANGERINE Customer Value Segmentation
Uncover where the financial value really sits in your customer base
"The Tangerine Customer Value Segmenter peels back the layers of blunt averages and received wisdoms that may surround your current understanding of how value is distributed in your customer base. It challenges, or at least refines, anecdotes like "we have the same 80:20 split as everyone else" or "we are only losing about 1% of our customer base each year".