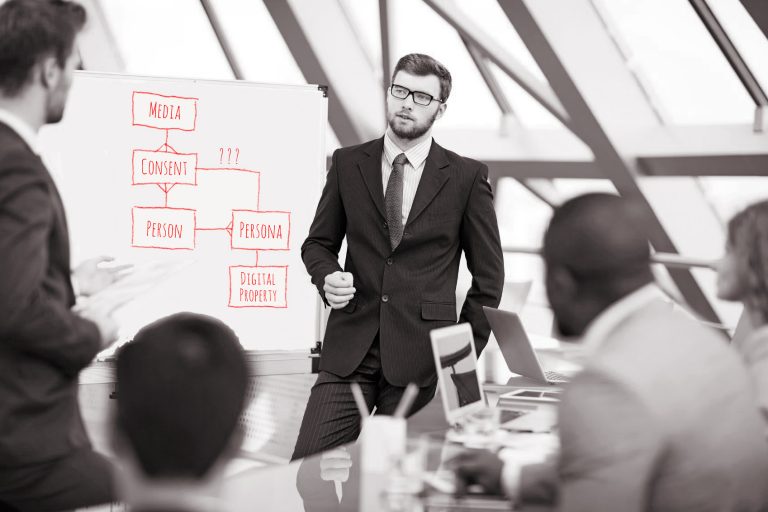 Your customer database design or configuration is even more important than the functionality that it delivers
What our approach delivers:
Provides the 'interpretation layer' between the business and systems people
Constructively challenges systems team and vendor constraints and limitations
Talks about business issues but delivers meaningful database design inputs
Just as relevant to off-the-shelf packages and cloud solutions as to bespoke development
Enables business stakeholders to visualise what the agreed design will give them
Start with some thinking about the future 
In an ideal world any system development in the area of Customer Management or CRM would start with the design of the underlying database. In fact, leading organisations often have a clear Target Customer Data Model to define what they are aiming to achieve years into the future. So, even if we are supporting a systems project that is well under way we would always recommend a first step of thinking through the perfect database end-point even if it can't be delivered in the short term.
Never accepts a generic database design
This Target Data Model informs and impacts on decisions throughout the design of any customer-related database. Even with so-called off-the-shelf systems or basic cloud-based packages there is always a level of configuration that enables tailoring to be achieved to get closer to the target data model.
Navigates the maze of requirements and motivations
The input to our work comes from the business side of the client organisation, from their systems team and from the software vendors or integration partners. All three groups have valid requirements as well as constraints and wider interests. We navigate the challenge for our clients to ensure that the optimum database design or configuration is implemented to deliver today's requirements without prejudicing the future.
Gives systems people as much detail as they want
At every stage of our input we are extremely focused on ensuring that everyone has all requirements and decisions communicated to them in a meaningful way. For the systems teams this may be simple business statements, a basic, logical data model or a detailed database design ready to be built in the relevant tools.
Enables business teams to visualise what they will get
For the business teams the communication may still be data diagrams but this can normally be enhanced with the use of clickable mock-ups to enable them to see what data would be captured and how it would be linked together. In either case the objective is clear – never let the database be a constraint to a system being able to deliver a future business requirement.
See some examples of the output of this service
Primary Customer Data are experts in Customer Data Strategy... please feel free to telephone or email us, we welcome your enquiry
Phone : +44 (0) 7885 113756
Get in touch, send a message:

Primary Customer Data supports organisations in solving their customer data challenges and maximising the value that they get from their customer data asset.
Our Customer Data solutions are pragmatic and cost-effective but based on at least the same level of expertise and experience that would be expected of much larger data companies. Our ways of working ensure the high levels of governance and transparency required by corporate IT Teams and yet deliver the agility and flexibility needed by the business side of the organisation.
TANGERINE Customer Value Segmentation
Uncover where the financial value really sits in your customer base
"The Tangerine Customer Value Segmenter peels back the layers of blunt averages and received wisdoms that may surround your current understanding of how value is distributed in your customer base. It challenges, or at least refines, anecdotes like "we have the same 80:20 split as everyone else" or "we are only losing about 1% of our customer base each year".