Specialised Data Cleaning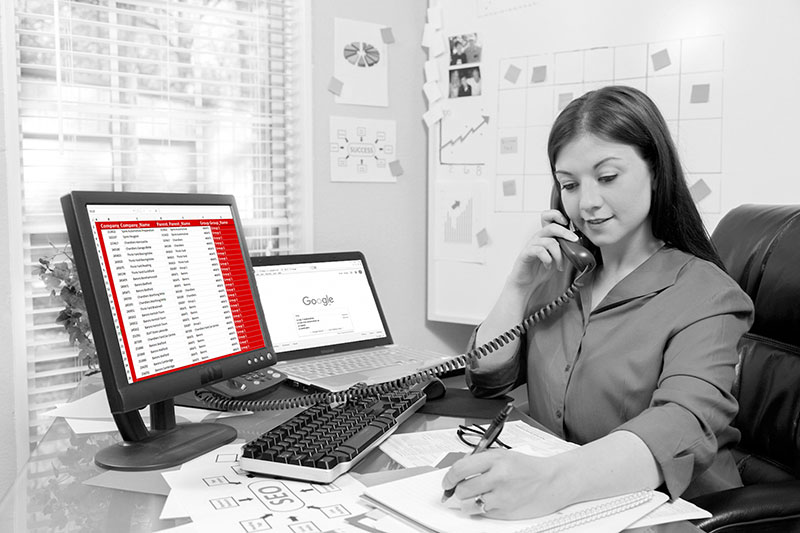 Sometimes a level of specialised data cleaning is needed that cannot be achieved by automated enhancement techniques
What our approach delivers:
Clear improvements over machine-cleaned data
Particularly suitable for business customer data
De-duplication, correction and matching
Standard and client-specific enhancement rules
Supported by on-line and telephone research
Designed for each client's data challenges
Our approach begins with combining the organisation's experience of its data quality challenges with our own more formal data quality assessment. From these we develop the enhancement regime. This typically includes a number of our standard cleaning elements plus other, client-specific elements.
Driven by business rules wherever possible
As much of the enhancement regime as possible is documented in advance, in business rules that ensure complete clarity about most of what will happen to the data. They will normally be supplemented by human judgement but always form the basis of the core enhancement activity.
Combines computer speed with human judgement
Everything that can be reliably programmed into database queries and routines is carried out early in the process. Even at this stage exception management puts any suspect situations in front of human eyes for a judgement. Later stages invariably involve a far higher level of human involvement.
Application of carefully controlled common sense
Common sense is applied to the enhancement activity to a degree that has been agreed with the client. This may be limited to the correction of common mis-spellings and expansion of an agreed list of abbreviations. It can also be extended to making judgements about suspected duplicate records and identifying industry-specific errors.
Supported by research where needed
The cleaning routines can be enhanced to include on-line or telephone research if required. This can involve checking organisation websites and company records to understand corporate hierarchies or collaborating on contacting individual customers to confirm and update their details.
Learning can be fed into ongoing data capture and loading
As well as delivering the enhanced data itself our approach can document all the business rules used and the learning from any manual interventions that have been frequently applied. This can form the basis of a specification to the IT Team supporting the ongoing loading of data to prevent future problems occurring. It can also drive the development of a data capture guide for colleagues who collect and enter customer data.
See some examples of the output of this service
Primary Customer Data are experts in Customer Data Strategy... please feel free to telephone or email us, we welcome your enquiry
Phone : +44 (0) 7885 113756
Get in touch, send a message:

Primary Customer Data supports organisations in solving their customer data challenges and maximising the value that they get from their customer data asset.
Our Customer Data solutions are pragmatic and cost-effective but based on at least the same level of expertise and experience that would be expected of much larger data companies. Our ways of working ensure the high levels of governance and transparency required by corporate IT Teams and yet deliver the agility and flexibility needed by the business side of the organisation.
TANGERINE Customer Value Segmentation
Uncover where the financial value really sits in your customer base
"The Tangerine Customer Value Segmenter peels back the layers of blunt averages and received wisdoms that may surround your current understanding of how value is distributed in your customer base. It challenges, or at least refines, anecdotes like "we have the same 80:20 split as everyone else" or "we are only losing about 1% of our customer base each year".