Why marketers should stop thinking in terms of communication consents and permissions and start thinking in terms of Information Sharing Agreements.
Whatever spin you put on the concept of customer communication consents and permissions they are rarely thought of positively, by the individuals who are asked to provide them or the organisations that know they must collect them. They are typically dragged out of people, who rarely understand what they are agreeing to. They then become a legal, administrative and IT nightmare for the organisations that have collected them.
Information Sharing Agreements
Information Sharing Agreements that apply to personal data offer a completely different approach and 'feel' to customer data compliance but the concept is not new. It has been clearly understood for over 20 years but now feels like an 'answer' that has finally found its question, mainly due to increasing regulation such as GDPR in Europe. Data regulators like that in British Columbia, Canada are now issuing guidance on their use, pre-empting their widescale adoption.
Information Sharing Agreements are digital records of the data that individuals and organisations have agreed to share between them. Individuals typically agree to share their personal information and organisations will often agree to share transactional and other information that can be delivered via portals. These agreements are electronically signed, stored, maintained and made visible as irrefutable records of what information is transferred between the parties.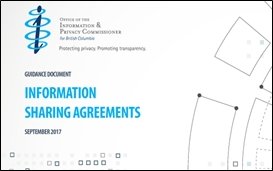 Agreement Management Technology
Information Sharing Agreements would be little more than a formalisation of the existing, individual consents captured by organisations without technology platforms to manage the agreements. The supporting technology platforms and data protocols will make or break the future of Information Sharing Agreements. They have the potential to make information sharing far more transparent and engaging for individuals. They can also turn customer consent management into a new marketing channel for marketers.
The technology platforms that support Information Sharing Agreements will not, typically, store any of the customer's or organisation's data. They will store data about the data that is covered by the sharing agreement. This will include data to facilitate the set-up and signing of the agreements but, most importantly, they will store every change made to the agreement along with a secure audit trail of these changes. So, when a customer changes their personal details or decides that they no longer want communication from an organisation the fact is stored and accessible if there are ever any disputes.
But the underlying data protocols go much further. They allow any changes to be instantly communicated to the organisations with which the individual has Information Sharing Agreements. Where these organisations are using CRM systems that are compliant with the individual's chosen app or web service the changes are made, in real time, on the CRM system. Customers keep their own data up-to-date.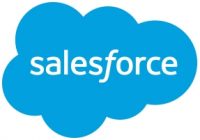 An example of one of these protocols, from JLINC Labs (www.jlinclabs.com) has been recently announced at the Dreamforce event in in California, with Salesforce.com being the first CRM System to demonstrate its integration. Some of the screens shown in the demonstrations and material from JLINC help the Information Sharing Agreement proposition to be illustrated.
What an Information Sharing App could look like to Individuals
End-User Apps can be developed by any reputable organisation using JLINC protocols to connect to JLINC-compliant Vendor systems. They can take the form of web applications or apps for consumer devices. Example screens from a typical end-user app could look like this:
Users get:
Improved transparency of what data they have shared with which organisations
Prevention of sharing their data with 'bad players'
Major time savings when changing commonly shared details such as phone numbers or email addresses
A bargaining tool to leverage additional value from their 'suppliers'
A platform for inviting new suppliers to win their business
But at the core of the value that JLINC represents to consumers is the control that they so want.
What JLINC-enabled systems could look like to organisations
Information Sharing Agreement technology is invisible to users of the customer data systems in the organisations that adopt it. They see some changes to the screens of their existing systems as illustrated below:
Organisations get:
Easier implementation of the data and technology elements of regulations such as GDPR, with its explicit requirements for the security, portability and transparency of consumer data.
Better corporate confidence in sharing the organisation's data with individuals via Portals, enabling Marketers to increase consumer engagement and drive up the quality of data in a way that still satisfies IT and security teams.
Opportunities to be invited into relationships by individuals. This could apply to those who have already identified the organisation as a potential supplier, possibly from advertising or web searches. It could also apply to those looking to identify suppliers in a particular market category whose information sharing can be trusted.
Ability for 'Trusted' Brands to act as Data Sharing Custodians for individuals, either simply being the provider of their user app or actually storing their data for them and managing supplier requests to enter into Information Sharing Agreements.